Photo Gallery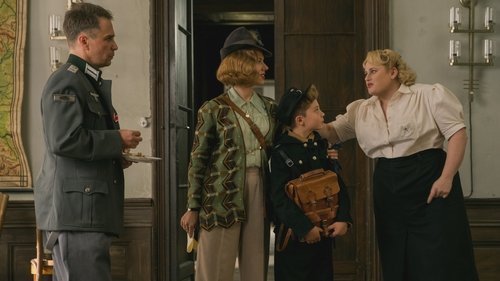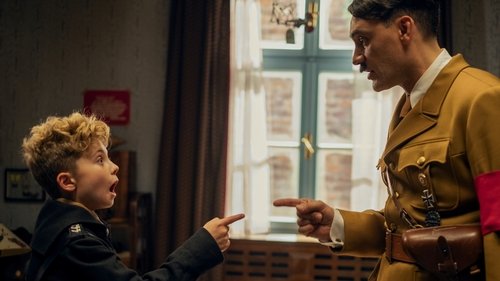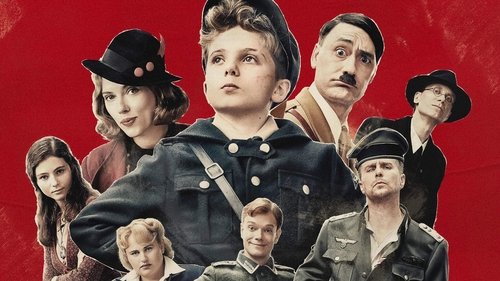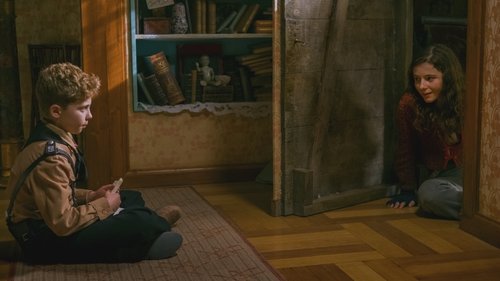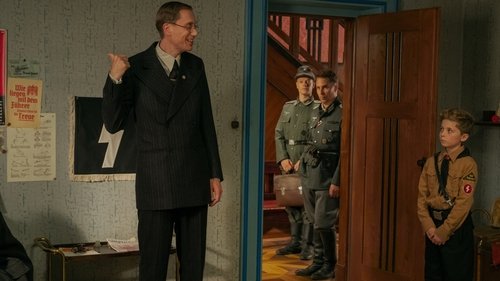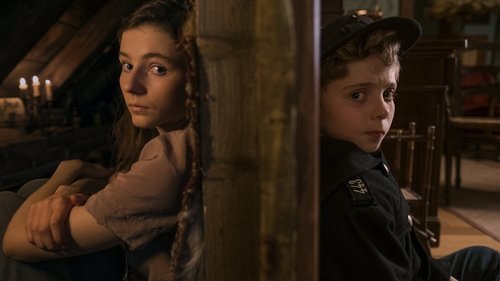 Monthly Preview- October 2019. This month is unusually stacked, with a little something for everyone. Joker releases on October 4, although it has already become quite divisive. Big Mouth: Season 3 also releases this Friday, if you're into that sort of thing. El Camino: A Breaking Bad Movie will release on October 11, seeing the return of Jesse Pinkman. Maleficent: Mistress of Evil, Zombieland: Double Tap, and Jojo Rabbit all release on October 18. The Outer Worlds hits shelves on October 25, and the first part of the final season of BoJack Horseman also releases that day. - #big #joker #bigmouth #bojackhorseman #theouterworlds #zombielanddoubletap #elcamino #breakingbad #maleficent #maleficentmistressofevil #joaquinphoenix #funny #entertainment #nickkroll #taikawaititi #willarnett #obsidian #jesseeisenberg #aaronpaul #angelinajolie #art
🏃🏃🏃 #JoJoRabbit 👉 Ab 23.01.2020 #nurimKino . . . #AbInsKino #Kinostart #Kinofilm #KinoAbend #Kino #Filmtipp #Kinotipp #Searchlight
With October scaries brings some exciting, if not potentially odd and scary, movies! Get ready to travel to #Gotham  for #JokerMovie , to Germany for #JojoRabbit , South Korea for #parasite and more... check out the full list of upcoming movies in the link in bio #joker #joaquinphoenix #joaquin #lucyinthesky #natalieportman #jonhamm #theking #timothéechalamet #timotheechalamet #netflix #elcamino #breakingbad #aaronpaul #jessepinkman #bryancranston #taikawaititi #scarlettjohansson #dolemite #eddiemurphy #thelighthouse #robertpattinson #willemdafoe
It's finally October. A new pile of films this month. Was looking forward to this. Also due to an uncontrollable medical issue Rambo Last Blood could not be reviewed. I apologize for the cancellation. #October #Joker #jayandsilentbobreboot #zombielanddoubletap #maleficentmistressofevil #TheAddamsFamily
Coming Soon! #jojorabbit
I love this Look 🌟💎 * * * * * * *.#scarlettbordeaux #scarlettrose #scarlettbordeauxass #scarlettbag #scarlett_johansson #scarlett2i2 #scarlettjohnson #scarlettwhitening #scarletjohansson #blackwidow #blackwidowbows #chrisevans #chrisandscarlett #chrisevans #chrishemworth #marvel #marriagestory #romanogers_ship #blackwidow #blackwidowbows #chrisevans #chrisandscarlett #chrisevans #chrishemworth #marvel #marriagestory #romanogers_ship #blackwidow #blackwidowbows #chrisevans #chrisandscarlett #jojorabbit
JOJO RABBIT, the latest from writer-director Taika Waititi, is coming soon to RFC. Mark those calendars for November 8! #taikawaititi #movies #rfcmovies #samrockwell #rebelwilson #scarlettjohansson #shreveport #bossiercity
Real Doll 😍 * * * * * * * *.#scarlettbordeaux #scarlettrose #scarlettbordeauxass #scarlettbag #scarlett_johansson #scarlett2i2 #scarlettjohnson #scarlettwhitening #scarletjohansson #blackwidow #blackwidowbows #chrisevans #chrisandscarlett #chrisevans #chrishemworth #marvel #marriagestory #romanogers_ship #blackwidow #blackwidowbows #chrisevans #chrisandscarlett #chrisevans #chrishemworth #marvel #marriagestory #romanogers_ship #blackwidow
Red Lips! 💄💋💄 #scarlettjohansson
Fall in love 💕 * * * * * * *.#scarlettbordeaux #scarlettrose #scarlettbordeauxass #scarlettbag #scarlett_johansson #scarlett2i2 #scarlettjohnson #scarlettwhitening #scarletjohansson #blackwidow #blackwidowbows #chrisevans #chrisandscarlett #chrisevans #chrishemworth #marvel #marriagestory #romanogers_ship #blackwidow #blackwidowbows #chrisevans #chrisandscarlett #chrisevans #chrishemworth #marvel #marriagestory #romanogers_ship #blackwidow
Scarlett on Ellen tomorrow! 🥰🥰🥰 Waiting for Chris Evans 😂😂 .. .. .. .. .. 🎥 On @theellenshow #ellendegeneres .. .. .. .. .. .. .. .. #natasharomanoff #blackwidow #blackwidowmovie #blackwidowmovie scarlettjohansson #nataliaalianovnaromanova #cute #marvel #avengers #avengersendgame #avengersassemble #scarjo #explorepage @marvel #tonystark #peterparker #pepperpotts #blackpanther #antman #hulk #doctorstrange #captainamerica #captainmarvel @jojorabbitmovie #jojorabbittrailer #marriagestory @marriagestory @theellenshow #ellendegeneres
Scarlett x JoJoRabbit premiere makeup: @frankieboyd styling: @mollyddickson hair: @davynewkirk nails: @tombachik #scarlettjohansson #miumiu #undonehair
"ONE OF THE BEST FILMS OF THE YEAR." (Slashfilm) Comment with ✌to join Jojo Rabbit's exclusive Close Friends group! Taika Waititi's #JojoRabbit ✌️In select theaters starting October 18.
🌸✨💕💕💕 "Jojo Rabbit Press Conference 2019" #scarlettjohansson | @jojorabbitmovie
Last night's office 🙌 Check out photos of Post 43 for the @jojorabbitmovie premiere! 📸: @carlyotnessphoto
Jojo Rabbit will be on a lot of year-end lists. #taikawaititi #scarlettjohansson #samrockwell
Scarlett Johansson at the "Jojo Rabbit" premiere, LA. 🔥 #ScarlettJohansson #JojoRabbit @frankieboyd @mollyddickson @davynewkirk
This look>> everything🌸 • Scarlett Johansson attends the Jojo Rabbit Premiere Los Angeles, CA - October 15th, 2019 • •• #ScarlettJohansson #Scarlett #Johansson #ScarJo #JojoRabbit #TaikaWaititi #MarriageStory #WomenofMarvel #MarvelWomen #HERo #HigherFurtherFaster #NatashaRomanoff #BlackWidow #BlackWidowMovie #Marvel #MCU #MarvelCinematicUniverse #MarvelStudios #MarvelComics #Avengers #TheAvengers #AvengersEndgame #glam #iloveyou3000 #Premiere #Press #beautiful #romanogers #evansson #clintasha
Got a chance to experience @jojorabbitmovie at @thelandmarkla and absolutely adored this gem of a film from one of my fave directors/actors/all the tings bae, @taikawaititi 🖤 Also, loved seeing a sista be the Q&A moderator ✊🏽 @rottentomatoes ... Can't wait to watch again w/o being in front row. Although, this time I did not mind being front and center to watch this dashing Kiwi in action. No spoliers... just go see JoJo Rabbit❣👏🏽👏🏽👏🏽 PLUS, night ended with getting a hug from @davidoyelowo after I awkwardly bugged him to say how much I enjoyed him in "Nightingale" among so many other awesome credits ❣ Maybe next time I'll be bold enough to ask for a photo but already felt terrible for interrupting him with his company 🥺 (appy polly loggies). ... .. . #geekingoutismyselfcare #TaikaWaititi #kiaora #blackaneseadventures #ilovelosangeles #JoJoRabbit #thatboyisgood #stillcelebratingbirthdaymonth #libraseason♎️ #TheLandmark #cinephile #melaninpoppin #awkwardblasiangirl #blerdywitch #Nightingale
The coolest (and funniest) director around and who's a master at the comedy with heart. Another Taika Waititi gem. #77 out of 💯 #taikawaititi #newzealand #wellington #foxsearchlight #movies #film #scarlettjohansson #samrockwell #stephenmerchant #dancing
- joe russo - the smartest thing he's ever said - • • • • • #marvel #mcu #avengers #avengersendgame #captainamericacivilwar #captainamericathewintersoldier #joerusso #natasharomanoffedit #natasharomanoff #nataliaromanova #blackwidowedit #scarjo #blackwidow #scarlettjohansson #jojorabbit
Repost from @sintumuang November issue featuring Jason Momoa and my profile of very cool handsome director/actor/writer dude, @taikawaititi (🔗 in bio) #taikawaititi #jojorabbit
Note to self: always hang out with people who make you laugh this hard.
#Repost @indiewire • • • • • • Go behind the making of @taikawaititi's "anti-hate satire" #JojoRabbit, in theaters on November 15 — @jojorabbitmovie @foxsearchlight #salemcinema🎥 #SalemOR
pre-tatt but still rocking it - - - #scarjo #scarlettjohansson #avengers #marvel #blackwidow #blackwidowmovie #marriagestory #jojorabbit
What an unexpected evening at the @jojorabbitmovie premiere starring @scarlettjohanson_official #samrockwell @rebelwilson by the creative visionary @taikawaititi and Oscar worthy young actor @romangriffindavisofficial . A satire that speaks to this generation about past historical events in a poignant and unique way. Don't wanna give anymore away... just go see it ! #redcarpet #filmpremiere
Time for all your burning #JojoRabbit ✌️ questions to be answered! Join @taikawaititi with cast and crew for a screening and Q&A this weekend in select NY theaters. Ticket link in bio.
TOMORROW! (In LA & NY) Go see #JojoRabbit produced by the gorgeous and talented @chelseawinstanley. Check out Jojorabbit.com for more information. Don't want to say too much. Let's discuss after you've seen it. #satire #antihate #film #findthehumor
Which is your favorite Evansson red carpet edit from the past few days? Jojo, Marriage Story, or Elle? ♥️ Hope everyone is doing good!! . . . #scarlettjohansson #avengersendgame #blackwidow #romanogers #marvel #stevenat #evansson #chrisevans #blackpanther #captainamerica #chrishemsworth #jeremyrenner #natasharomanoff #marvelstudios #steverogers #avengers4 #ironman #thesoldierandthespy #marvel #robertdowneyjr #tonystark #stanlee #avengers #wandamaximoff #thor #mcu #marriagestory
#NOFF2019 Day 2! #jojorabbit