Photo Gallery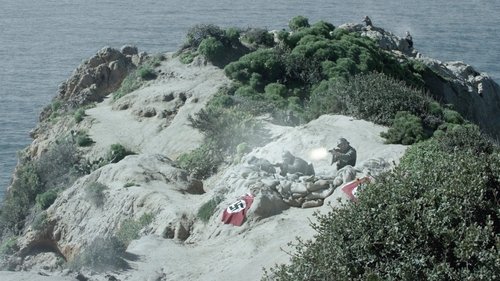 #utahbeach #omahabeach #goldbeach #junobeach #swordbeach #collection #collectibles #£2 #twopound #2poundcoin #coin #coincollecting #anniversary #ww2 #allies #numismatist #2019 #sterling #money #royalmint
UPDATE IS NOW ONLINE!!!!
Blown away by this line up at Military Classic Vehicles in Normandy 😱 10 wartime Sherman tanks.... yes you read correctly 10 😅 they are being restored for a private collector in the UK. #wwii #worldwartwo #worldwarii #worldwar2 #wewillrememberthem #history #militaryhistory #shermantank #tank #germany #M4a1 #USarmy #US #USA #armoureddivison #usmc #usaaf #american #america #GIs #GI #gis #gi #theamericangi #theamericangicollection #france1945 #1944
In 1943, Monte Corvino airfield. Operation Avalanche. #WW1 #AfricaKorps #Kursk #WW2InColors #Rommel #kreta #DDay #Dunkirk #Bundesarchiv #WW1 #WW2InPhotos #WW2InVideo #HistoryMilitary #ww2 #worldwar2 #war #history #army #wanderlust #photography #instatravel #travelphotography #nowandthen #battle #soldiers #follow #beautiful #military #PhotographyMilitary #MilitaryArcheology #Wehrmacht
KOSB troops move through the woodland in search of their objective. - - - - #thevictoryshow #ww2 #ww2reenacting #ww2reenactment #normandy44 #2ndrangers #kosb #airborne #paratrooper #wwii #wwiireenactment #wwiireenacting #history #livinghistory #photography #cinema #cinematic #film #documentaryphotography #documentaryphotographer #normandy #dday75 #omahabeach #omaha #savingprivateryan #bandofbrothers #raf #raf100
Operation Neptune — Part XXXII - Fairmile MLs — The final cog in the six-tiered command structure for each of the five Normandy beach targets were Fairmile Type B motor launches. While HQ ships controlled the transports and overall landing zone situation and LCHs served as close-in command and relay points, PCs controlled landing forces and order in their assigned sectors with LCCs leading the assault waves. FDTs and Fighter Direction Ships controlled and monitored the skies and radio waves; but controlling a rolling, pitching, barely watertight armada full of reserve sailors and infantry packed into hundreds of small craft without a radio aboard required a tried-and-true contingency plan for communicating. The solution was the Fairmile ML, with at least a pair assigned to each assault group within a specific beachhead; these were tasked with running messages around the landing zones, crossing the width of beaches as necessary at speeds up to 20kn. Rugged and adaptable, the type also served as escorts for the bombardment forces and minesweeping flotillas, swept narrow channels themselves, and augmented the Patrol Craft and LCCs as navigation beacons and wave guides; they were even utilized for rescue functions alongside Coast Guard cutters to be covered tomorrow. - Like the US PCs, the Fairmile Type B was designed for anti-submarine warfare and mass production. Shorter at 112' and far lighter at 85 tons, these boats were capable of carrying radio equipment and underwater detection gear in limited quantities. Armament was typically an old but dependable Hotchkiss 3 pounder (47mm) gun, a pair of twin .303 MG mounts, and some form of anti-aircraft cannon. Depth charges were included on the boats serving in escort roles. About 650 of these launches were built during WWII, with at least 45 counted amongst the Neptune Flotilla; this is very likely on the low end, as I've had to mix and match accounts to gain any sort of tally for the event. - Similar craft that served in escort capacities during the invasion were American PTs and two other Fairmile variants, the Type C motor gun boat (or MGB) and the Type D motor torpedo boat (MTB). None were as numerous as the MLs.
My wonderfully dashing cavalryman, @b.a.r._gunner ❤️ #ww2 #normandy #normandie #ddayreenactment #reenactment #reenactor #101stairborne #82ndairborne #paratrooper #history #photography #photographer #photoshoot #warcorrespondent #ww2medic #ww2reenactment #ww2reenactors #ww2reenacting #medic #warandpeacerevival #militaryodyssey #ww2us #ww2nurse #nurse
75 remembrance D Day, Utah beach. We will never forget, thank you for your service. #normandy #worldwar2 #igersnormandie #wwii #utah #utahbeach #america #thankyou #igers #igfriends #instagood #instatoday #thankyouforyourservice #airborne #rangers #everyoneelse
What is your passion please share with me and are you living your purpose? #Superman \S/ Day 27 is of 90 till D-Day #27 #Dday When people ask what I do -#whateverittakes I #livewithoutregret #powerofzero More info to join my team http://bit.ly/kboostkbars More about me - my website http://bit.ly/supermanlife
Sherman tank DD at the Paris Air Legend #Sherman #Tank #ShermanTank #Jeep #Willys #willysJeep #Willysmb #ArmyJeep #JeepWillys #Hotchkiss #M201 #GMC #ww2 #wwii #WorldWarTwo #WorldWar2 #worldwarii #SecondWorldWar #dday #Army #USArmy #Military #Dodge #Ambulance #Parade #Convoy
#normandy #france
Hump day Rollin' 🤠 #standingpasses #Dday 🔊 K Rino "Speak it" . . . THIS WEEKEND: SEPT 13-15th TEXAS NOGI TRAINING CAMP SEPT 14 - @Onnit Warehouse Sale NEXT WEEKEND: SEPT 20 - @tinfoilhatpod w/ @samtripoli ATX SEPT 21 - @eddiebravo10p Austin Seminar! Get tickets and register at 10PATX.com #NogiAllDayWorldwide #10PATX #10pMilitia #JiuJitsu #OnnitGymMMA #GetOnnit #10pTexas #10P4L #EddieBravo @onnitgymmma @jiujitsu_videos @Onnit @Hypnotik Save with code 10PATX #武術 #空手 #空手道 #柔術
Surprise party by @matijasjonathan in collab with @salimb06 @latifah_makeupartist @patisserie_salek @laetitiamatijas @sarahlopezoff #mothersday #lovemum #beautifuldream #dreamwedding #familygoals #familyfirst
#Repost @10pbergen • • • • • The more you sweat in training the less you bleed in battle. 👹 Second CHD in a row, mats draped in sweat.. hard work, done! Beautiful!! 🔥👇👊💯 #chd #passingwith #balance #base @10pBergen #nogi #jiujitsu #bjj #jiujitsulifestyle #subonly #10P4L
[Le mur de l'Atlantique en Normandie] Pour prévenir tout débarquement allié en Europe de l'Ouest, les Allemands font appel à l'organisation Todt, une entreprise spécialisée dans les constructions à vocation militaires. Dès 1941, des travaux commencent face à l'Angleterre : des fortifications en béton armé sont construites de la Norvège au Pays Basque espagnol et en Méditerranée, accompagnées de champs de mines, de milliers de kilomètres de barbelés, de nids de mitrailleuses et de lance-flammes, de défenses de plages, de fossés antichars… Cette fortification est rapidement surnommée le "Mur de l'Atlantique". Découvrir l'histoire du Mur de l'Atlantique 👉 bit.ly/2LsL9iH [The Atlantic Wall in Normandy] To prevent allied landings in Western Europe, the Germans call on the organization Todt, a company specializing in military constructions. As early as 1941, works began against England: reinforced concrete fortifications were built from Norway to the Spanish Basque Country and the Mediterranean, accompanied by minefields, thousands of kilometers of barbed wire, machine gun nests and spear -flames, beach defenses, anti-tank ditches ... This fortification is quickly dubbed the "Atlantic Wall". Discover the history of the Atlantic Wall 👉 bit.ly/2ViXs5u #DDay #DDayOverlord #Normandie #WW2 #Histoire #Normandy #History #WW2
The last ever Tucano Display began with a flypast with @thebladesofficial ! Fantastic farewell. @southportairshow 7/9/19 - - - #airforce #army #navy #usaf #aircraft #avgeek #pilot #airplane #fighterjet #usnavy #armedforces #freedom #follow #plane #jet #raf #royalairforce #afterburner #heritageflight #britisharmy #worldwar2 #theblades #thebladesofficial #airshow #southportairshow
Unreal experience standing on Omaha Beach this afternoon. #normandy #wwii
Utah Beach, Normandy France, June 6th 2019. Speechless standing on Holy Ground. . . . #normandyfrance #normandy #utahbeach #donaldtiptonphotography ##donaldtiptonproductions #freedomisntfree🇺🇸 #photography #unitedstatesflag🇺🇸
The countdown to the #pearllamourbox #pearllamour is going #live #personalgrooming redefined!!! #naijaentrepreneur #Instablognaija #naijastyle #naijabrand...totally you.
Surprise party by @matijasjonathan in collab with @salimb06 @latifah_makeupartist @patisserie_salek @laetitiamatijas @sarahlopezoff #mothersday #lovemum #beautifuldream #dreamwedding #familygoals #familyfirst
Not alot of people know this but I used to have a little brother. He was a bully but I loved him.. hope they're giving you a lot of treats in heaven 😇 #maltipoo #9122016
Cinedigm has teamed up with Nothing But Geek to giveaway TWO AUTOGRAPHED POSTERS and 2 DIGITAL CODES for D-DAY! The poster is autographed by: Chuck Liddell, Weston Cage Coppola and Jesse Kove To enter Nothing But Geek's and Cinedigm's D-DAY Giveaway, all you have to do is one of the following: 1) Follow our Twitter page at @NothingButGeek and retweet the giveaway tweet. #ChuckLiddell #Cinedigm #DDay #GeoffMd #JesseKove #NickLyon #RadyCouture #WestonCageCoppola #NothingButGeek #NBGeek #NBG http://nothingbutgeek.com/2019/09/giveaway-2-autographed-posters-and-digital-codes-for-chuck-liddells-d-day/
August 7, 1944, Normandy, France. US military (holding the wrong ammunition) inspect the captured German 88-mm Raketenwerfer 43 'Püppchen' or 'Pupa' heavy anti tank rocket launcher. Despite the "toy" look, "Puppchen" was a simple and effective anti-tank tool. At a range of 150-200 m, armor penetration was 200 mm, the maximum firing range reached 700 meters. On the right in the background are the German PaK 43 and Pak 97/38 anti-tank guns. By 1943 the pre-war anti-tank rifles had all gone out of fashion as their combat value was all gone. The same was happening to the towed Anti-Tank guns, which were heavy, cumbersome and slow to move, expensive and just not very efficient at all. They all fired a standard Armour Piercing (AP) round that depended on the mass-energy (weight of projectile combined with velocity) to break through armour. Development of the tanks showing up on the battlefield in 1943 had taken this into consideration, and thicker armour combined with sloping sides made it a tough job to kill a tank with an AT gun or a PAK (Panzer Abwehr Kanone). The shaped-charge principle was well known at the time, and the Germans used it for demolition charges and magnetic anti-tank charges. It was not possible to use in a grenade delivered from a rifled barrel though, as the spin of the grenade needed to stabilize it in its flight would remove the effect of the shaped-charge when it impacted. In late 1942/early 1943 German engineers developed a new AT weapon that would use the shaped-charge principle in a High Explosive Anti-Tank (HEAT) fin-stabilized grenade propelled by a rocket motor. The system developed was called the Raketenwerfer 43, "Puppchen". It fired a HEAT grenade from a closed breech and was mounted on a carriage that could help absorb the recoil ↘️History's crew↙️ @history_of_ww2 @world_war_history._ @_german_ww2_ @ww2_histories @colourisedpieceofjake ➖➖➖➖➖➖➖➖➖➖➖➖ 🚫No political opinion ,Just history 🚫 ➖➖➖➖➖➖➖➖➖➖➖➖ #ww2 #europe #wwii #soldier #worldwar2 #worldwar #tank #army #worldwartwo #nazi #wehrmacht #ss #worldwar #ww1 #projecthistory #omaha #war #france #normandy #usa #england #germany #nazigermany #history #army #military #beach #g
Operation Neptune — Part XXXIV - 83' Cutters — Wrapping up this exploration of small vessel types are the rescue boats. In any seaborne invasion, particularly one against a heavily mined and fortified coastline, casualties in the water are expected. The Normandy Landings were no different, and as a result a Sea Rescue Group of 10-15 US Coast Guard vessels were stationed offshore with each beach's service group. The service groups themselves are worth noting; these were types allocated specifically for non-combat duty, such as providing food, water, and oil. Over 400 service barges would be used in the invasion, with the more interesting types being the LBK (Landing Barge Kitchen), used to cook and serve meals to landing craft crews, and the LBW, which supplied drinking water. LBOs, which were oilers, refueled small craft. Others stood by as emergency repair vessels, and to act as lighters for ferrying support vehicles ashore. Some even carried self-propelled AA guns for the infantry, and turned them skywards as armament. Fueling trawlers, repair ships, and even a single LSD (Landing Ship, Dock), for drydocking damaged vessels, rounded out the valuable service groups. - Built primarily of wood for patrol duties, sixty 83' Coast Guard cutters would serve primarily as rescue boats at Normandy. Displacing just 76 tons as built, the type could reach speeds of 20 kn until later in the war when additional equipment overburdened their gasoline engines. They were not originally armed, but by June 1944 this had largely been changed so that each cutter carried either a 20mm Oerlikon aft or a .50 cal machine gun forward. Though small, they were built for rough coastal waters and would give good service plucking about 1,500 sailors and troops from the sea in view of France. Utah Beach had 10 cutters assigned, while Omaha had 15; from what I can gather, it seems that Juno received 15 cutters while Sword and Gold each received 10, commensurate with the number of troops going ashore. For simplicity, cutters involved in Neptune were renumbered, as displayed by CG-83502, wearing the new number CG-54, shown here crossing the English Channel for the invasion.
Today was a real honor for me. I got to walk the beaches of Normandy, (Juno,Omaha,Utah) where Americans landed to help liberate France in #WW2 The same beach my Grandfather landed on June 6th, 1944 #DDay Love you Grandad #HilgerStrong
#ddaymovie #actors @jessekove and @westoncage Ep 633 @murder_master_music_show #livestream the #interview This Friday 9/13 at 8pm CST at https://ugs4life.com/live-stream/ Also check out the movie D-Day also 9/13 also stars @chuckliddell @xcnatch and many others! #murdermastermusicshow #DDay #acting #podcast #film #wwii
L'homme - - - - #wedding #weddingday #weddingphotographer #weddingphotography #weddingideas #weddinginspiration #frenchdestinationwedding #francephotographer #weddingchic #photographedemariage #ideemariage #mariage #reportagemariage #reportagephoto #cadrercestcouper #photographemeuse #weddingmoment #marié #groom #jourj #happinessishere #instawedding #sinspirersemarier #matierenoirephotographie #boutonniere #costumedemarié #rose
The Crisbecq Battery (sometimes called Marcouf Battery) was a German World War II artillery battery near the French village of Saint-Marcouf in the Cotentin peninsula in Normandy. The main armament were three Czech 21 cm Kanone 39 canons, two of which housed in heavily fortified casemates up to 10 feet thick of concrete. The battery, with a range of 27–33 kilometers (17–21 miles), could cover the beaches between Saint-Vaast-la-Hougue and Pointe du Hoc. Prior to the Normandy landings, the battery was subject to frequent aerial bombardments but it was still operational on D-Day, 6 June 1944. At 5 a.m. on 6 June 1944, the commander of the Crisbecq battery was the first to sight the Allied invasion fleet through the battery rangefinder. He immediately reported his observation to the Kriegsmarine headquarters at Cherbourg, which triggered the German alarm throughout installations on the Atlantic coast. At 5:52 a.m. the order was given to open fire on the ships, which were then 17 kilometers (11 miles) away. At 5:55 a.m., Crisbecq battery targeted and exchanged fire with the US cruisers USS Tuscaloosa and USS Quincy and the US battleship USS Nevada. At 6:30 a.m., the battery fired upon the US destroyer USS Corry and sank her. The 4th US Infantry Division attacked the battery on June the 7 and 8 June. Walter Ohmsen, commander of the Crisbecq battery, ordered the Azeville Battery to fire on his own position with its four 105 mm guns to force the attackers away. The effect was immediate and the Americans fell back in disarray. By the morning of 11 June, the battery had run out of ammunition and all the guns were out of service. In the afternoon, Walter Ohmsen received a phone call from Konteradmiral Walter Hennecke, who instructed him to escape with the survivors. Leaving 21 wounded German soldiers and 126 American prisoners behind, Ohmsen and 78 men broke through the American encirclement and reached the German lines at Aumeville, roughly 8 kilometers away. ———————————————— #battery #war #krieg #militaria #military #guns #worldwar #worldwar2 #normandie #normandy #historia #history #gun #canon #instagood #instahistory #instaguns #dailyguns #army @routes_of_history
Two Waffen-SS officers. ______________________________________ Follow me for more post about WW2: @ww2czech ______________________________________ #waffenss #worldwar2 #ww2guns #ww2german #ww2 #ww2history #history #britain #soldiers #soldier #knife #knives #fight #army#tank#kar98k#m1garand#ppsh41 #armylife#american#weapons#winstonchurchill#stalin#hitler#nazi#russia#dday#panzer#waffe#panzerwaffe ______________________________________ Source: Wiki, Pinterest
👍👍👍 === Heute ein ganz besonderes Then&Now aus Marigny. Eines das uns sehr glücklich macht. Der Friedhof wird komplett aufbereitet. Die Sträucher wurden komplett entfernt. Die Grabplatten werden durch zusätzliche Platten erhöht. Der Friedhof wirkt nun freundlicherer, offener und imposanter. Danke an den Volksbund für diese nötige Erneuerung um unseren Gefallenen einen würdigeren Platz zu schaffen. Weiter so! === Today a very special Then & Now from Marigny. One that makes us very happy. The cemetery is completely processed. The shrubs were completely removed. The grave plates are raised by additional plates. The cemetery now looks friendlier, more open and imposing. Thank you to the Volksbund for this necessary renewal to make our fallen a dignified place. Keep it up! === #monument #airborne #wwii #ww2 #worldwar2 #lestweforget #normandie #ddaylandings #overlord #wargraves #combathistory #ww2daily #ww2dailyhistory #war #krieg #history #historylover #war #volksbund #instadaily #militaria #militar #battlefield #battle #1944 #normandy #normandietourisme #instagood #warhistory @dday_history @volksbund.de